Tiantai 10BBL 20BBL Beer Fermentation Tank & Bright Tank prepared to work in Toronto, Canada
Very happy Tiantai beer equipment started to work in Toronto, Canada!
Not only for us, but also for our valued clients.
Their brewpub will greet new beers.
Here please kindly allow us to share pictures with you: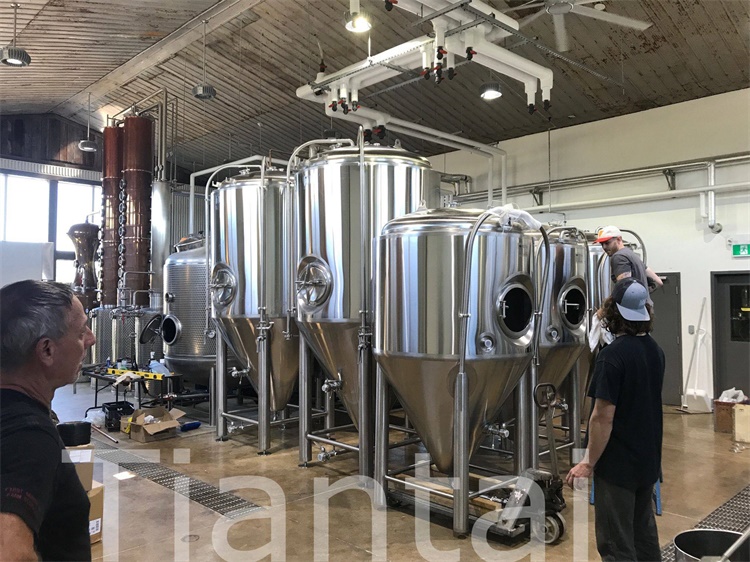 As we know, usually the volume of beer fermenter or beer brite tank is the same batch
with brewhouse or the double batches, three batches.
For some large industry brewery or microbrewery, the volume of the conical fermenting tanks
or bright tank even is quadruple capacity of mash tun.
So what's your brewery fermenter and brite tank?
Edited By Daisy
Sales Manager
Email: business@cnbrewery.com
Tiantai, Your Honest Brewery Builder!
Tag: Brewery / brewpub / Beer Fermentation Tank, Bright Tank /