2018 CBCE Exhibition in Shanghai City,China
2018-05-26 11:28
Tiantai Attend 2018 CBCE
It is a great experience to attend the great brewing Exhibition called 2018 CBCE in Shanghai city.
We showed one 500L combined brewhouse(Mash/Lauter/Whirlpool, Kettle tun) on the exhibition.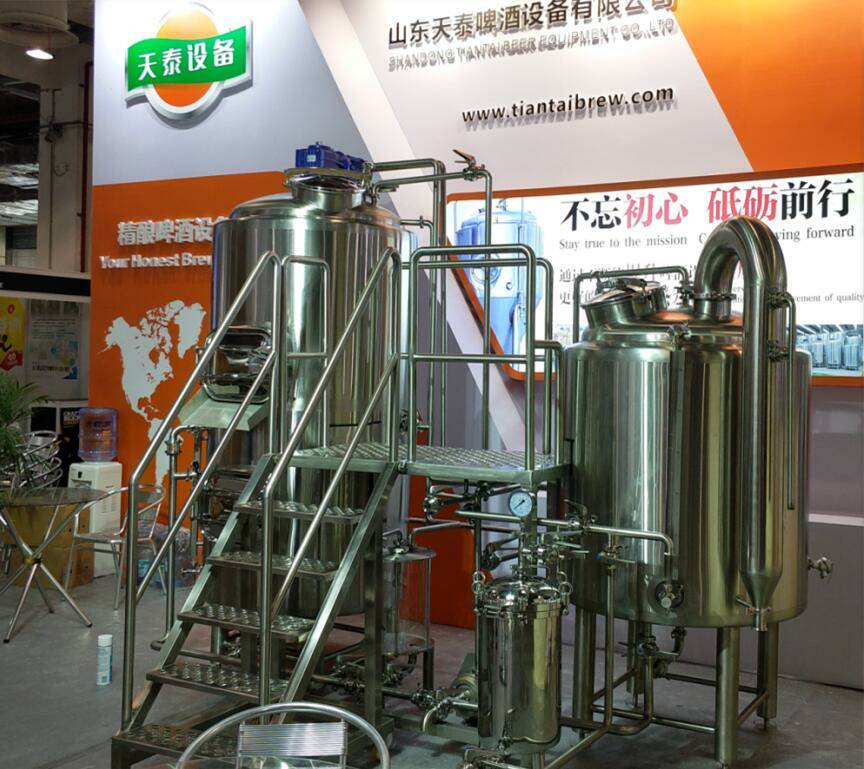 Thanks so much for all the friends and customers who visited our booth and check our equipment.
I met so many cool and interesting people and brewers there. It is aweome time to spend there.
We will always hold the concept that being the honest and trustable brewery builder for each brewer.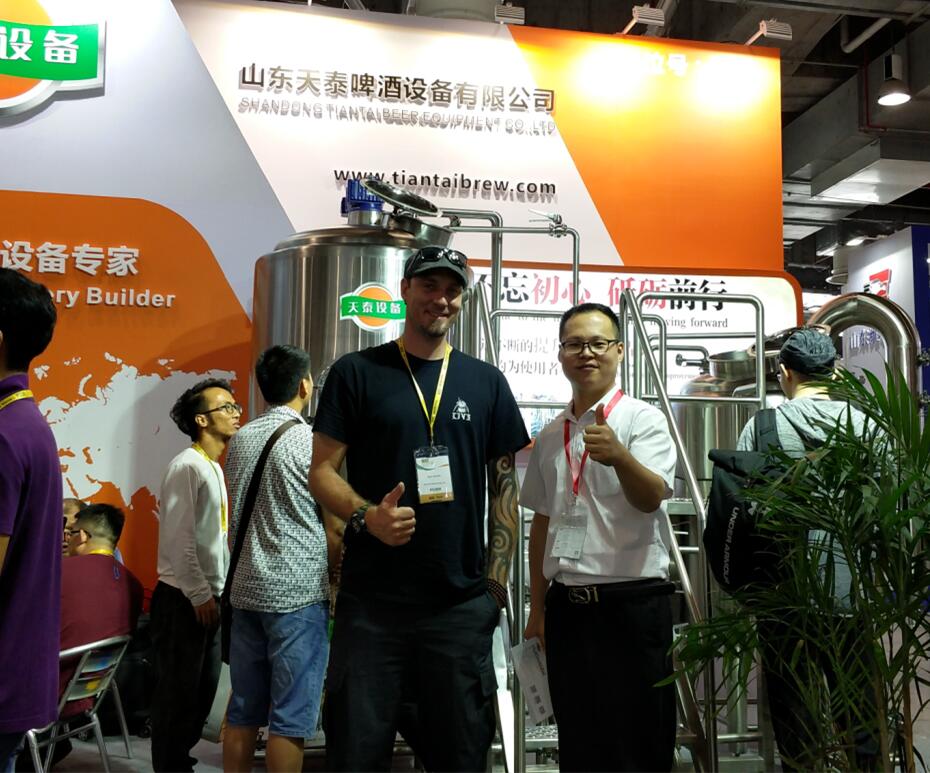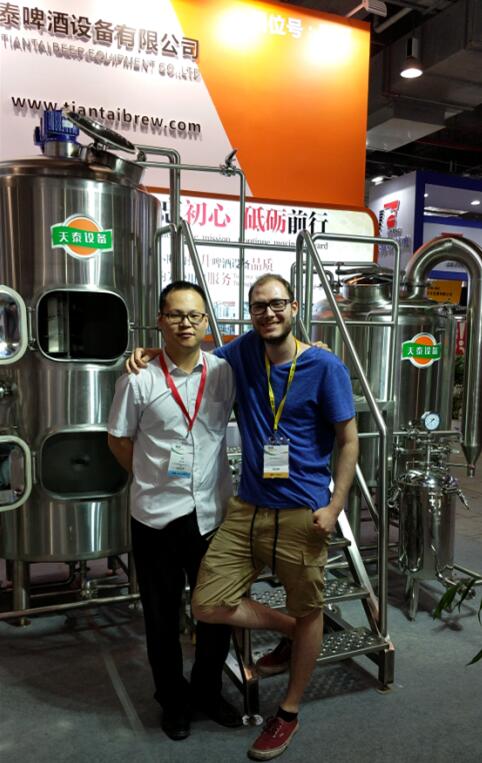 Tiantai company supply comprehensive service including layout design,
customized equipment construction, transportation, installation and training of brewing technology.
All details are taken the humanized and brewmasters' intention into consideration.
Reliable quality is guaranteed by professional technical support,
advanced processing equipment, strict quality control and complete personnel training.
Insisting the idea that craft beer brewing should be in a popular style,
we always keep our products affordable which may help more brew masters to approach their dream.
Tag: